Will Mobile Pos System Be Your Best Choice For Business?
With online shopping getting popular, more and more businesses are opening web-based portals to sell their products. From hairpins to yachts, everything is now offered online. As such, it becomes essential to have payment options that will streamline your selling process online.
This is where point-of-sale (POS) systems come into the picture. To match the needs of businesses and customers, numerous POS payment options, including mobile POS solutions are available. However, a majority of shoppers use mobile devices to shop online. In order to tap these customers, you ought to use mobile POS solutions. Also, a mobile POS system is beneficial to any business in many respects.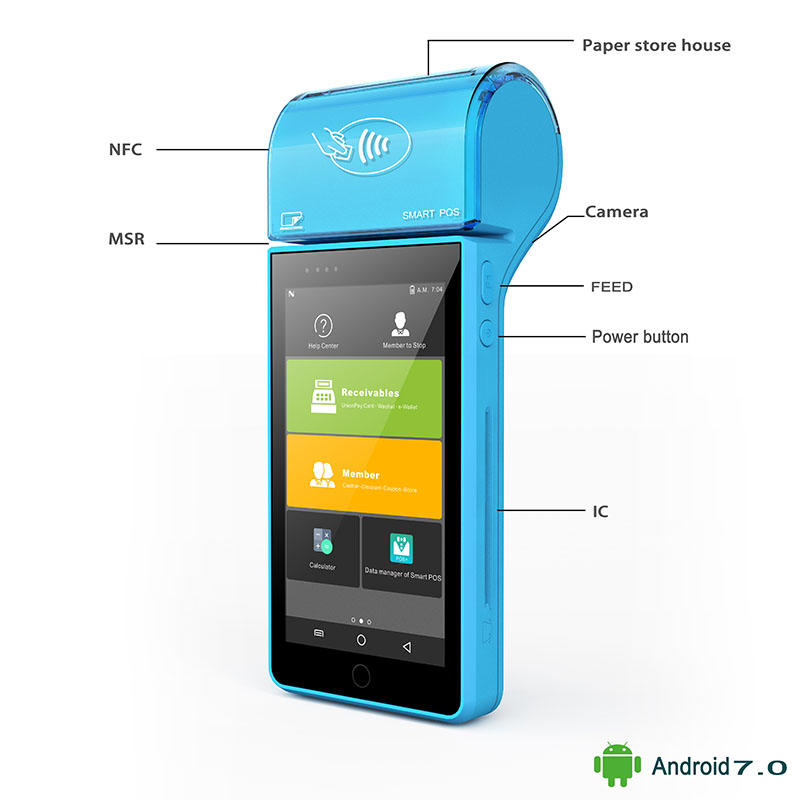 Full integration with the POS software
As well as assisting you at the point of sales, a mobile system does a lot more. Many mobile solutions present a myriad of different functions beyond receiving payments from clients and customers. An innovative mobile POS system helps to manage inventory and notifies you when the stock should be replenished.
It also stores customer data for future marketing and sales. For example, by using purchase history and other related information, you can enhance your direct marketing efforts to encourage more purchases from the desired customers in the near future. Likewise, you may use sales data reporting to gain insights on trends, timing, and better selling products.
Plus, the system lets you track and manage the number of hours worked, tips earned, and efficiency of your employees at any given time. All these features integrate well with your venture, allowing the system's engine to run smoothly while the processes are handled on one device. You get to view a clear picture of what's going on under the hood with the click of a mouse.
Wide range of software and hardware options
A mobile POS system works with any device. Whether it's a tablet or laptop, POS systems are compatible with any of these devices. Lenovo, Samsung, Dell, Acer, and many other well-known brands offer products that could be used with a POS solution. You'll also find various mobile software solutions for managing sales and other POS-related functions. While these options may seem overwhelming, taking the time to check each one will let you pick the software and hardware solutions that align with your business needs.
Portable
One of the biggest failures associated with older POS solutions is their weight and size. They stayed rooted at one place and can't move. A mobile POS system creates an opportunity to greet your clients and customers at the door with all that you need to serve them on a page-sized tablet. In case your venture is service-driven, this system lets you accompany a POS solution to the client's location.
Plus, when you consider the various management functions that a mobile POS-equipped device could handle, portability is paramount. The mobile device can be used as a cash register on your sales floor, brought to the office for creating sales reports and then returned to the cash register. It's the portability that renders the much-needed flexibility any business may want today to save time and carry out multiple functions quickly.
Cost-effective hardware
There's a joke that a POS solution is worth gold in terms of its weight, not because of its importance in business operations, but because of its high-cost and bulky weight. However, this joke is now a thing of the past, thanks to mobile point of sale devices. Mobile systems require a tablet or similar hardware device to get started. Any such device is a lot lighter than the traditional computer POS system. Plus, mobile solutions are comparatively cheaper than conventional solutions.
Cost-efficiency is always a plus point because it eases your budget for other equipment that can advance your business further. When a mobile POS system gets damages, you can easily repair it without denting your budget. As the hardware is just like a tablet device, the cost of replacing or fixing a damaged device is relatively cheaper than fixing or replacing a traditional POS system, which could cost you thousands of dollars.
Better customer interactions
Besides being portable and cost-effective, a mobile POS solution is smaller and sleeker. Older systems are bulky, large, and occupy a lot of space. It pushes the cashier or the operator behind the giant machine. Most of the people had an interaction where it gives the feeling of buying from the back of a monitor screen than a person.
Such a scene damages a customer's experience. You could lose a great number of customers in case they feel their shopping experience doesn't align with their expectations. A mobile system lets you get rid of this issue.
Even if you use the mobile solution as a stationary point of sales, you gain the advantage of a face-to-face-interactions and exchanges with your customer because the POS device is compact and small. By not being pushed behind a big POS system, it becomes a lot easier and comfortable for the front-facing employee and cashier to communicate with customers and enrich their experience with your company. In today's business era where customer experience is a major competitive differentiator, a mobile system can be incredibly valuable.
Scalable
As your business grows and changes, your needs follow the footprints of your business. A mobile POS system easily scales to meet your ever-growing needs. In case you wish to add another device, you can invest in another tablet or similar hardware device.
That won't cost you a fortune. With a modest investment, you can scale your business quickly. Some mobile POS solution providers have different pricing plans. You can get started with the cheap plan and then switch to a premium plan when you need additional features or more sales points.
Mobile POS system is undoubtedly the future. As well as performing the functions of older systems, they offer many other benefits detailed above. By integrating various functions into your mobile POS system, you could make a Swiss Army knife tool to manage your venture. Above all, the sleek, portable, and smaller design allows for better flexibility and high-quality interactions between the customer and your salesperson.